The vertical accumulation buffer combines two or more screw conveyors to achieve up and down movement. The buffer system can handle the most variety of products, including bottles, cans, barrels, parcels, bales and packages, and without packaging, by ensuring that the space at the bottom is not affected. The product. In order to accommodate the need for extended time for cooling, drying, or further processing in the application, the buffer can also oscillate in a short space between the process and the packaging interval. The processed product can be returned directly from the buffer to the main packaging line. Depending on the product or speed, additional external equipment may be required.
Source: Packaging Expo
Fish tanks can be decorated with different products, and with simple and beautiful aquarium decorations, fish tanks can be eye catching and also become an art for your home and office.
We offer many different types of aquarium decorations, one major category is plastic aquarium plants, in many sizes from the small plants of 3", 4", 5", 6", medium of 8", 10", 12", 14", to large of 16", 18", 20", and 22". You can find the different imitation of the real plants of the world in our range. There is assortment of silk aquarium plants for you to choose from as well.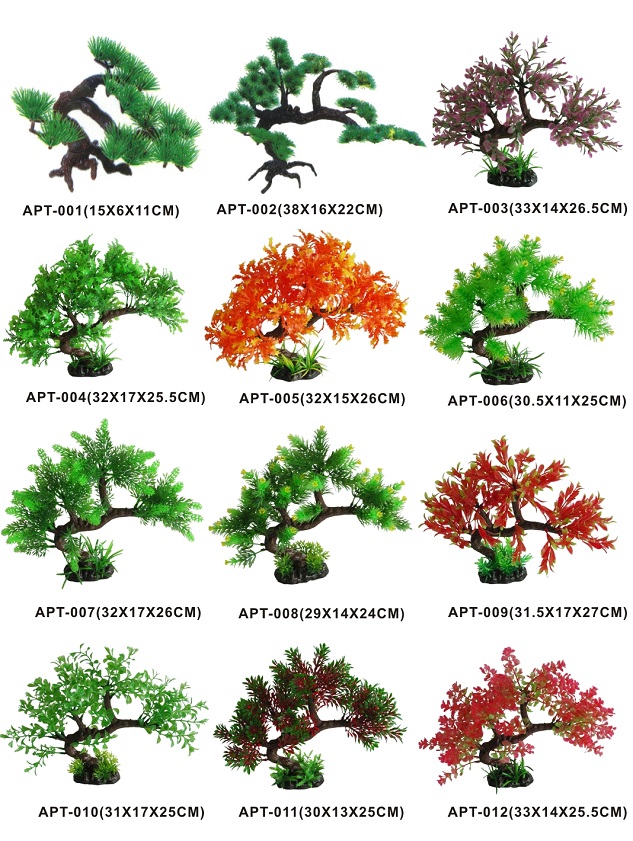 Another major category of Aquarium Decoration we carry is polyresin aquarium decoration that are the miniature of different buildings, objects such as ships, bridges, water mills, castles, trees, stones, and underwater creatures. They are hand-painted with skilled workers that look just liked the real thing. We have hundreds of designs for you to choose from, so you can always find something you like from the range. OEM designs are welcomed as well.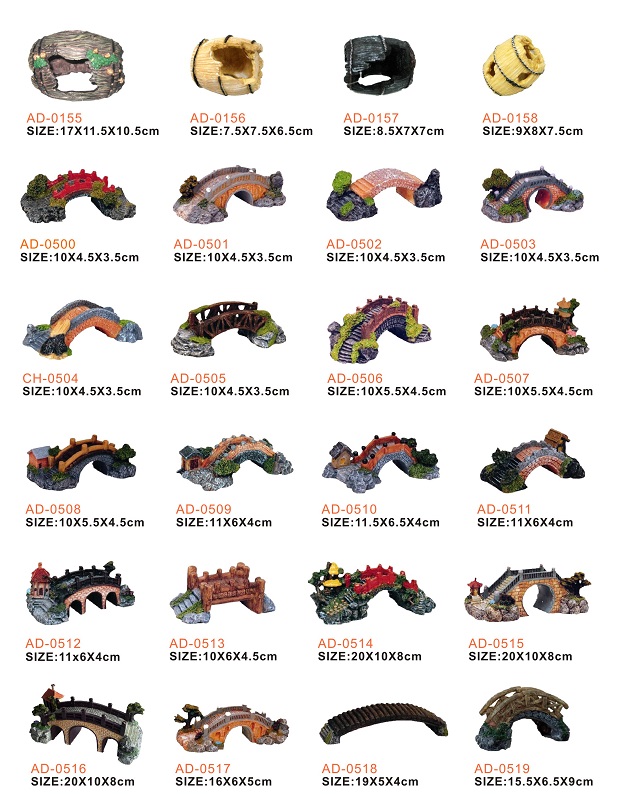 We also carry natural, colored stones and glass marbles in our range. Basic aquarium decorations that we will need for the start of the tanks. They come in different patterns and sizes for natural stones. Great way to make your tank look liked the natural environment for your fishes. Colored stones on the other end are great if you like a strong colorful base for your tanks. They make your tanks look a lot interesting and fun. Glass marbles are great for small tanks to use, translucent colors are pretty in water.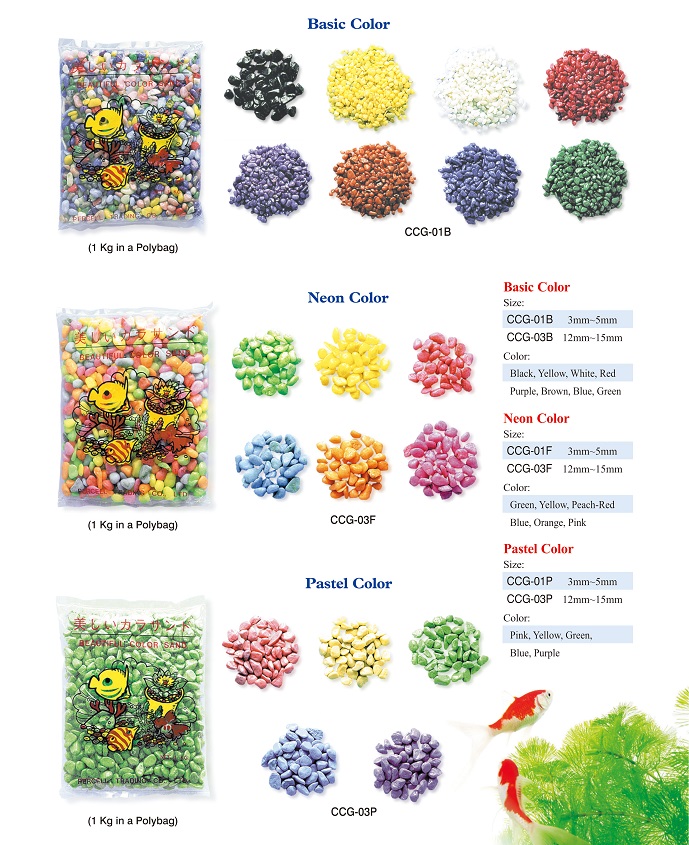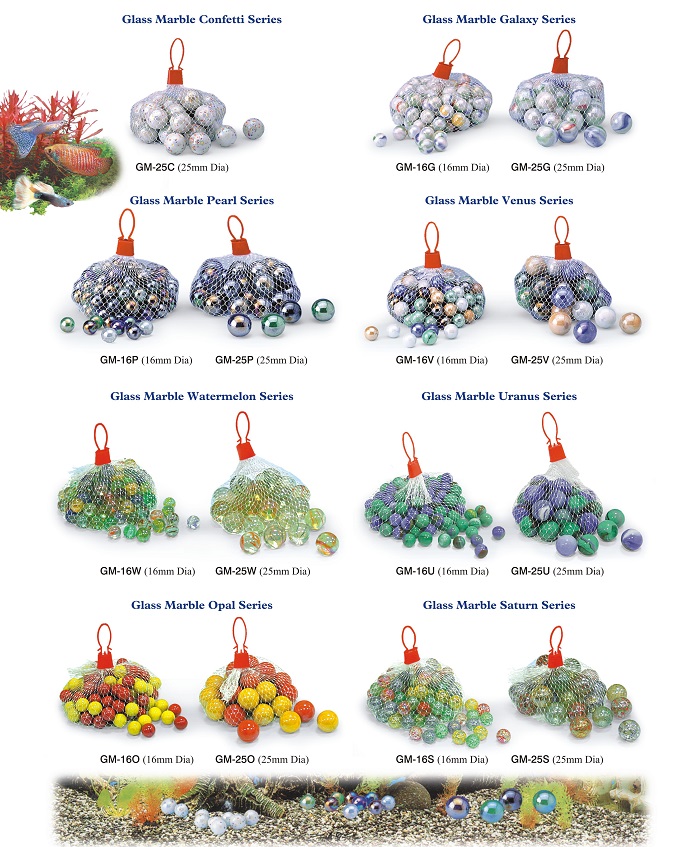 Aquarium backgrounds are the simplest way to decorate your tank`s background. We have many different types of scenery for you to choose from. They also come in different heights so you can choose the correct size for your tank easily. They come in a roll of either 15meters or 25meters depending on the height you have.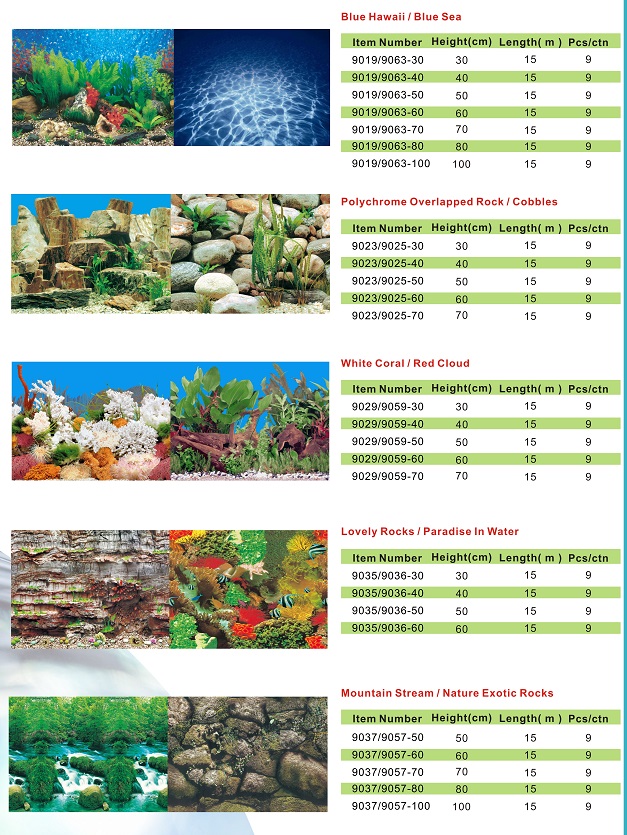 ABOUT US
PERCELL PET is established in 1978 with offices located in Taipei, Taiwan and Guangdong, China. Currently, Percell Pet partners with more than 49 distributors around the world and carries thousands of quality pet supplies for dogs, cats, birds, fresh and salt water fishes, reptiles and small animals, like rabbits and ferrets, etc from Taiwan and China.
We supply popular and classic pet products around the world and also OEM products at your needs.
FLEXIBLE IN ORDER VOLUME, orders can be done in LCL or full container, MOQ can be discussed accordingly.

COMMUNICATION, staffs are fluent in written English with in time replies.

SERVICE, provide help and solutions to your sourcing in Taiwan and China.
Aquarium Decoration
Aquarium Decoration,Fish Aquarium Decoration,Reptile Aquarium Decor,Resin Aquarium Decoration
PERCELL PET SYSTEM CO., LTD , http://www.percell-pet.com